Manifest Reviews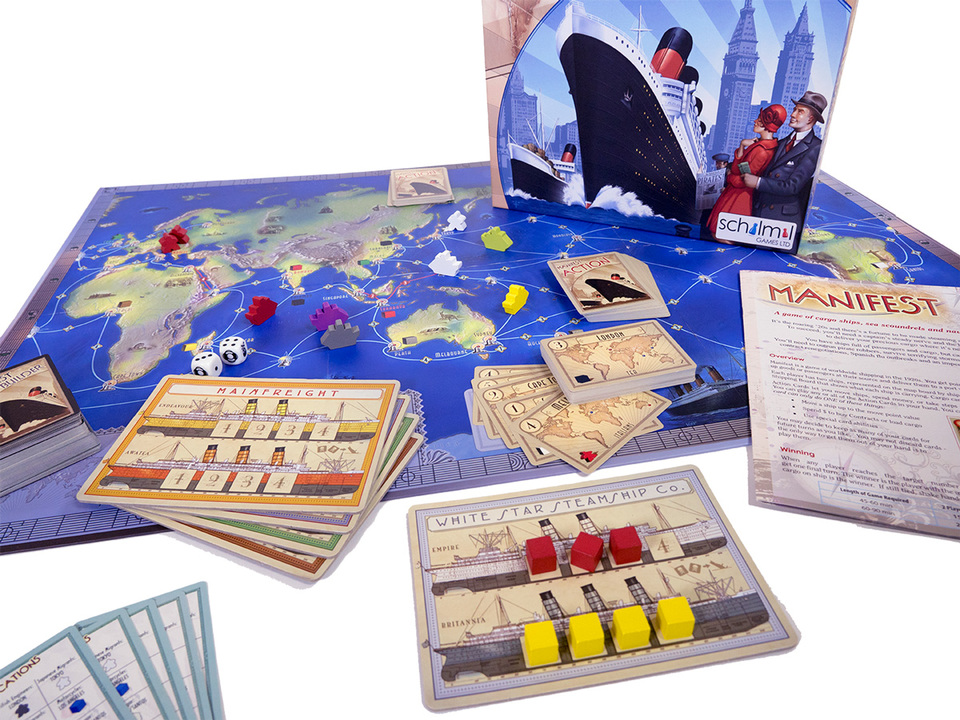 "If you are looking for a family level gateway game like Ticket to Ride, and like the nautical theme, then I don't think you can ask for much more than Manifest. It has the right balance of game length, rules, strategy, and theme to be a perfect family experience"
- Review by WhatBoardGame

"Manifest is a solid, smart euro game – light enough for family fun, interesting enough for more demanding gamers. The mechanics feel familiar, but combine into an elegant game with distinct charm.
I, for one, would rather play Manifest than Ticket to Ride, for instance, and I can see people having a lot of fun with this one."
(Full review on BGG by Zirk van den Berg)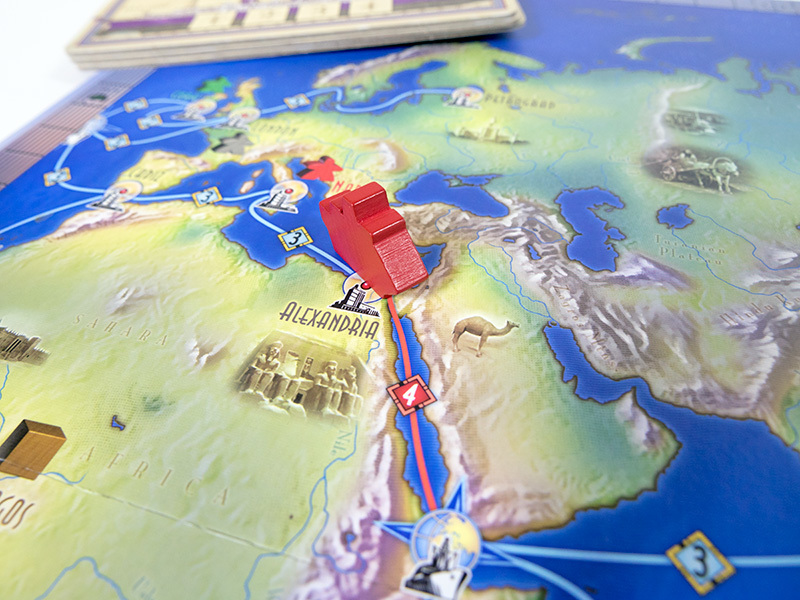 "…the special abilities … is where Manifest rises above standard pick-up and deliver titles, revealing its true nature as a highly interactive "take-that" game of mayhem."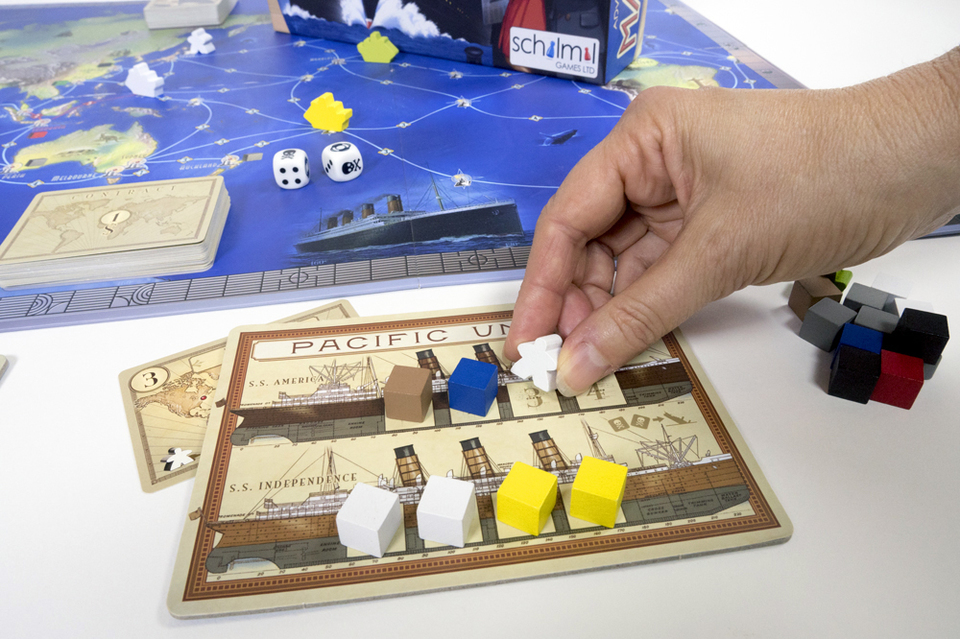 "Manifest is one of those games that could be played on the same game night as Carcassonne and Ticket to Ride with a group of gateway gamers. It is simple to learn and play, but has a good amount of planning and strategy – as well as a couple laugh out loud moments each game."
(Preview by James Flemming, boardgamereviewsbyjosh)

"The game generates some surprising tension. Another area where Manifest really shines is in player interaction. Simply put, this gem is submerged a bit beneath the surface. If it were published and/or distributed by one of the bigger players in the industry, I've no doubt it would be making bigger waves in the hobby's waters."
Jason Meyers post-Kickstarter review
"Absolutely love this game. Perfect balance of strategy and ease of learning/teaching"
~ Ben Hester, Austin, Texas
"The artwork and theme is outstanding – a lot of attention has gone into details such as the historical accuracy of the era and the art work on both the board and cards."
~ Penguin Chicky, review on Amazon.com
"When you open the box you know instantly that you are in for top rate experience. This is a game that is going to be passed down from generation to generation."
~ G Bridle, review on Amazon.com
"Great new game. It took a couple of plays to really get familiar with it, but once you're into it, it keeps you thinking up cunning plans to win. My daughter aged 9 initially complained about playing a board game, but now she is a true pirate of the seas and we are all trying to thwart her antics. Good family fun!"
~ T, review on Amazon.co.uk
"The delivery model gives it an extra dimension to Ticket to Ride. I love the balance between attack / defend and fulfilling the contracts. Great fun. A game that I know I will enjoy playing for years to come."
~ Jo Toon (Gamer at Wellycon 2013)