Komodo Reviews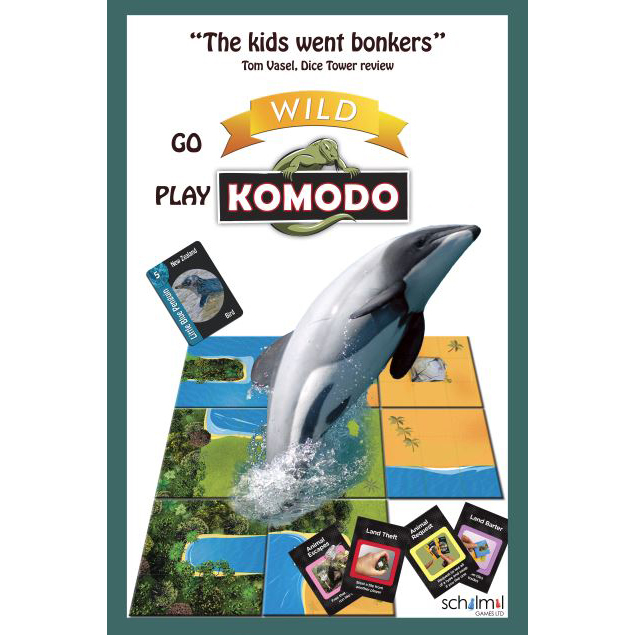 "Cascadia meets Carcassonne. My children enjoy this game immensely" Read the WBG full review here.
"Neat strategy"
"Fun to play, can see playing this over and over"
" The game is challenging with enough twists to keep it fun and interesting"
"Fun Play, Attractive Theme"
"I Love it. Best game here"
"Unique and creative as well as educational. Ideal family game"
Judges comments from the Mensa Mind Games competition in St.Louis.


"Conan and I cracked open a copy of Komodo last night. We absolutely LOVED it.We love how simple the rules are. It really allows you to spend your time concentrating on the strategy. We also really loved how quickly it escalates! One minute you're putting down tiles and housing little monkeys and then – BAM! – you've got a whole bunch of water in your hand, a few squares of desert, and a couple of grassland animals hanging out, waiting for a home." – March 2013."
Melissah and Conan, owners of The 13th Dimension Games Store, Albury, NSW

"It's similar to those European-type strategy games like Carcassonne, but, in my opinion, a lot more fun and interactive, with definitely less arguments."
Review of Komodo and Raid the Pantry by Angela Jacobsen, in NZ Lawyer magazine

"If you are a fan of strategic tile- laying games, then I recommend that you give this one a good, long look."
Review by Vince Paone of Pittsburgh, Pennsylvania, on his blog: Dad's Gaming Addiction

"Komodo is, above all else, fun. It is entertaining, challenging, and full of variety."
Review of Komodo by Moss Scheurkogel on the Games Shopper, the official game blog of The Games Shop, Melbourne.