Setonix brachyurus Herbivore Nocturnal Status: Vulnerable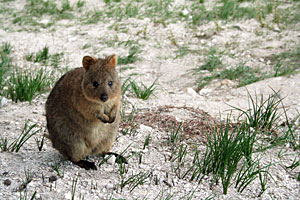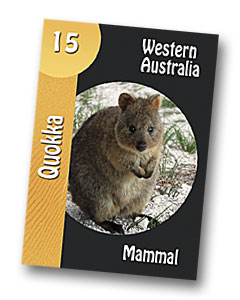 Cat-sized Quokkas are related to kangaroos and wallabies. Thanks to introduced predators and agriculture, today they inhabit just a small coastal area in Australia's southwest corner as well as several small islands, particularly Rottnest Island, where they are known to approach humans.
The mainland and island populations behave differently because the islands have a harsh, arid climate while the mainland Quokkas live in areas of dense vegetation, which protects them from predators. They are able to climb small trees.
Photo courtesy of Jolene Van Laar.